Development and production of packaging solutions
Specializations
The development and the manufacturing of flat or corrugated cardboard packaging and the customized packaging section form the specific activities of packaging.
Specialised in all types of packaging, we meet the exclusive needs of our customers, whether it is an exclusive luxury series for a niche market with a gluing finish or on the automatic production line for folding, gluing and box covering.
The manufacturing of industrial packaging is also suitable for the transportation, the packaging, the storage and the dispatching.
Quantity : from 50 pieces or on request
Production
After the elaboration of specifications together with the client, drawings by CAD and prototypes are made by our designers.
The selected project is put into production and followed up until delivery. The printing is being outsourced to our trusted partners. The hot foil stamping is made directly in our workshops.
Specific services :
CUSTOMIZED PACKAGING
Compact cardboard
Boxes with lid
Embossed packaging
Folding boxes
File boxes
Cases
Luxury packaging
Displays
End-use sectors:
Watchmaking, luxury market, cosmetics, chocolate factories
Pharmaceuticals
Care, health
Electronics
Dry goods
Etc.
-------------------------------------------------------------------------------
INDUSTRIAL PACKAGING
Corrugated cardboard
Transportation and storage boxes
Boxes with lid
Dispatching boxes
Dividing grids
Etc.
End-use sectors :
Food industry (vegetables & fruits)
E-commerce business
Industrial sectors (electrical equipments, equipment suppliers, etc)
Small businesses
Etc.
-------------------------------------------------------------------------------
Finishing works :
Lamination, corner gluing, perforation, die cutting, gluing, stapling, forming, shaping, folding, banding.
Our forces
Handling of the project by only one interlocutor
Production centres with qualified personnel in French-speaking Switzerland
Logistics
Our clients
If you are...
a SME
a watch manufacturer or jewellery
a pharmaceutical company
a cosmetics company
a sweet or chocolat shop
a perfumery
a printing house
an advertising company
we will produce the appropriate packaging.
Other information
Machinery park
 Automatic lines :
INDUSTRIAL PACKAGING
OTHER MACHINES
Machine for making sharp-edged boxes : covering paper at the customer's choice
Hot foil gilding : printing process that allows embellishing a box with a hot stamping of a logo, company logo, etc. The colour is at customer's choice
Cutters, staplers.
Technical data
On request using the contact form below or by phone 021 642 70 70.
Information
For any information or price requests please contact us by means of the form below.
Archive boxes for professional storage
BB                                   BO                               BG                                BG-LP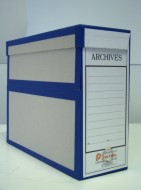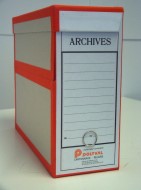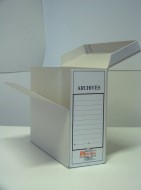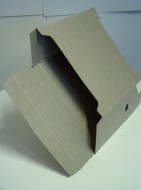 Contact us for more information